Conferences
✆ Inquiries +492682259
Small conferences and meetings
When it comes to small-group conferences, we are more than happy to tailor an individual offer to your needs. Combine in-depth training courses with a personalized service offering in our historical facilitates. The calm remoteness of mother nature and dignified atmosphere of our house make the perfect recipe to find the clarity you need to share your views and gain new insights. Our facilities include two meeting rooms for either 12 or 20 people.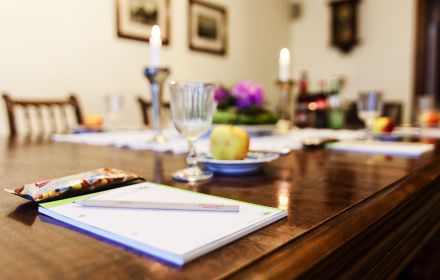 Marriages and (family) celebrations
We are delighted to offer a romantic setting for your family celebration or marriage – why not meet up in the middle of Germany? After a ceremony in the romantic arched cellar of the municipality, you can enjoy your special day with your loved ones and have a glass or two in their honor.